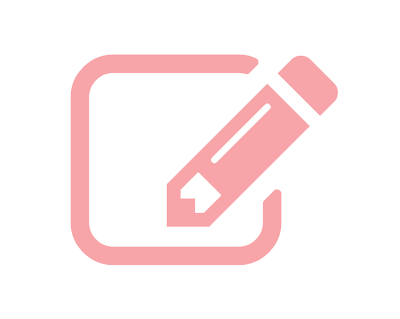 E A T Approach to Normal Eating
The dieticians in NHS Lothian developed the "EAT Approach" to normal eating.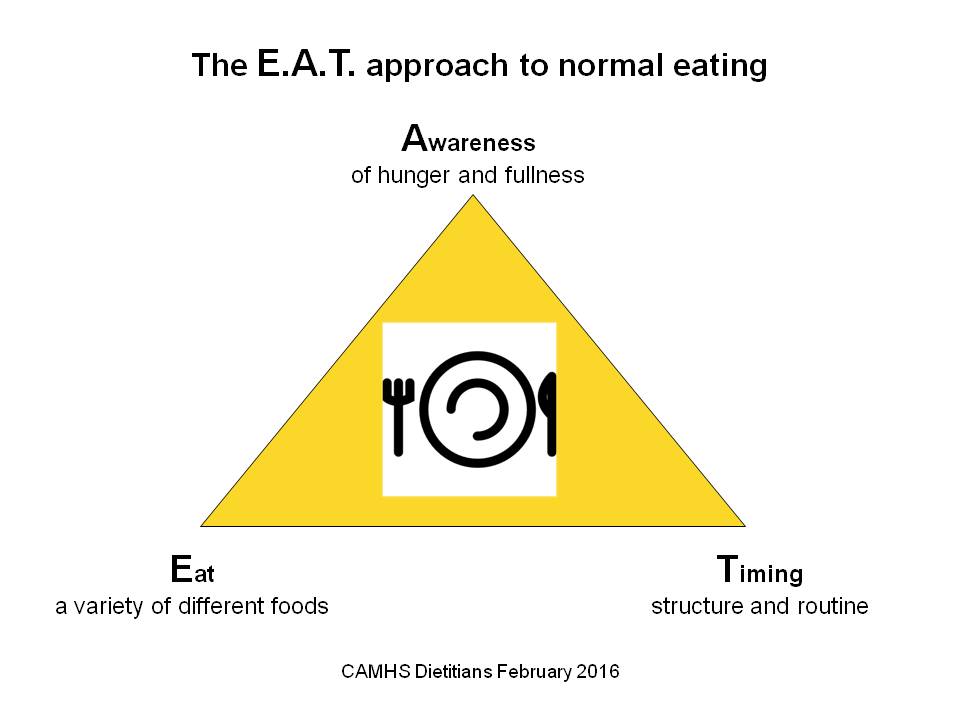 This diagram is a helpful tool to understand the three key aspects of eating to support normal weight. It is important to provide each of these in order to promote health and well–being.
Eat a variety of different foods.
It is important to eat a varied diet with a range of foods including carbohydrate, protein, dairy, fruit & vegetables, each day, to meet individual needs.
Awareness of hunger and fullness.
If food intake and routine has been affected by an eating disorder, the awareness of hunger and fullness is often hard to recognise. An awareness of hunger and fullness is often impacted on when normal eating is being reestablished. A young person may feel very uncomfortable after eating small amounts of food or not feel hungry at all, even after they have reached a healthy weight. Hunger and fullness is not an accurate guide in the early stage of treatment and relearning hunger and fullness can take some time for the young person. Achieving an adequate portion size can be difficult. Aiming to eat a portion size similar to family/peers is generally a good guide.
Timing, structure and routine.
It is important to regulate eating over the course of the day at regular intervals.  Aim for three regular meals, with snacks, depending on individual needs. While at school, a young person should have a snack to support normal eating patterns and energy levels.
Lis Hart, Senior Dietician at CAMHS NHS Lothian described the EAT approach below:
For more information please see the NHS  Lothian Eating support for families leaflet or visit the Getting Back to Eating page.
You can also view the Eat Approach Leaflet which was developed by NHS Lothian CAMHS dieticians.