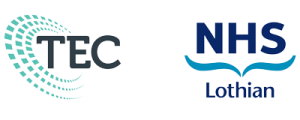 WEBSITE PRIVACY POLICY
Personal information is private.
We are committed to preserving the privacy of all visitors to our website. Please read the following privacy policy to understand how we use and protect the information that you provide to us.
By using this platform/website, you consent to the collection, use and potential transfer of your information under the terms of this policy.
Information that we collect from you:
When you visit, log in or refer to the information held within the platform you may be asked to provide certain information about yourself including your name and opinions about your experience with the platform.
We may also collect information about your usage of our website as well as information about you from information you post or share via the website or through contact forms.
To maintain customer service standards and to assist staff training, we may monitor any calls made to us as well.
Use of your Information:
Your information will enable us to provide you with access to all parts of our website and to supply information that may be useful to you. We will also use and analyse the information we collect so that we can administer, support, improve and develop the platform.
In particular, we may use your information to contact you for your views on the platform and may occasionally need to notify you about important changes or developments to the website as a whole. If you change your mind about being contacted in the future, please let us know.
Disclosure of your Information:
In addition to using data collected using surveys, and analysis of online activity (which does not include information that can identify you personally) we may also pass aggregate information on the usage of our website to third parties for research purposes, but this will not include information that can be used to identify you.
Countries outside the European Economic Area do not always have strong data protection laws. However, we will always take steps to ensure that your information is used by third parties in accordance with this policy.
Unless required or permitted to do so by law, we will not otherwise share, sell or distribute any of the information you provide to us without your consent.
If you agree to communications from this platform, or as part of this study, then we will simply retain your email address, which will be added to our mailing list.
Security and data retention
We employ security measures to protect your information from access by unauthorised persons and against unlawful processing, accidental loss, destruction and damage. We will retain your information for a reasonable period or as long as the law requires.
Use of cookies on the website
We do use cookies on our website to enhance your user experience with us.  A cookie is a text file which contains information relating to your web journey and behaviour.  It is stored in your web browser to enable us to personalise your experience next time you visit our website.
Cookies are extremely useful as they can quicken up the web journey for you and can also allow a website to recognise a user's device.
Analytical tracking cookies to allow us to improve your experience
Our tracking cookies collect information anonymously about how you browse and use our website, what pages you visit, how you entered the site and where you left it.  This data is anonymous and not specific to you yet helps us to make improvements to your web experience by identifying pages where more visitors may be exiting the website or where visitors may be struggling to find necessary information.
Managing your cookies
You will be able to use the Help menu bar on most browsers to get information on how to block or prevent cookies. This will give you information on how to disable cookies altogether, however it should be noted that this may stop some functions on the platform/website and we strongly recommend that you leave your cookies enabled, so that we can continue to help evolve the platform and overall user experience.
Any changes to our privacy policy in the future will be posted to the website and, where appropriate, through e-mail notification.
All information is retained on secure servers.
If you have any further questions around our privacy policy, please contact us.