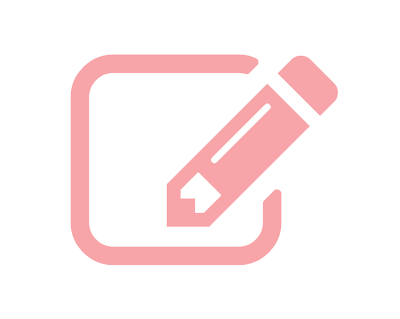 Separating Your Loved One from the Eating Disorder
"Your loved one is being visited by tormentors"
Externalising (separating your loved one from the eating disorder) is very important for many reasons:
It helps you to spot eating disorder behaviours
It helps you tackle eating disorder behaviours
It supports you to get frustrated at the eating disorder and not at your loved one
It supports you to remember it is not your loved one acting or behaving in a certain way
It supports you to do what you have to do – feed your loved one and/or reduce eating disorder behaviours
To do this you have to have a view that the eating disorder is not the young person. It is not their fault. The behaviours are not them. They are not being difficult by not eating.
"I placed the blame of my eating disorder on myself and what it was doing to my friends and family. However, once I started referring to my eating disorder as a monster it helped me place the blame on something else and understand that it was not me that was doing it to myself. This allowed me to think clearer and make room for positive thoughts. I can be a stubborn person and a perfectionist, if I set myself a goal I aim to achieve it! My goal was to destroy this monster! Every time I felt uncomfortable with food I seen the monster and the feelings of hatred towards him would push me through the discomfort. He would shrink after every meal until eventually he disappeared"
Nicole,  Beat Young Ambassador
Some parents report that externalising the eating disorder and thinking about it as a disease was helpful and others report that it helped them to understand what it was like to have an eating disorder.
Some – but not all – young people may find it helpful to hear the eating disorder referred to as something separate from themselves as it can help them to feel that they are not being blamed for the behaviour and help recognise behaviours as eating disordered.
Things that may be useful to say are:
What does the eating disorder say to you?
How does the eating disorder make you feel?
In a challenging situation, perhaps when you are getting stuck in eating disorder conversations about food, weight or appearance:
I'm getting drawn into a conversation with the eating disorder right now, let's think about something else we can talk about.
Other helpful tips to help externalise the eating disorder can be found here at The Victorian Centre of Excellence in Eating Disorders and read here, from a blog post from a Mum who gives advice about externalising.
Expressed emotion plays a role in lots of mental health difficulties. "Expressed emotion" refers to how parents and carers of people with mental health difficulties talk generally about their loved one.
Externalising the eating disorder can help to reduce expressed emotion. Expressed emotion can be a result of how you cope with the eating disorder. Janet Treasure (2016) has discussed  "animal analogies"  (parenting styles) to describe the different ways of dealing with an eating disorder. Parents/carers have reported that thinking about their caring styles and ways of coping in this way has been helpful. You can read more about expressed emotion by reading here on the "causes" page under "Environmental & Social".