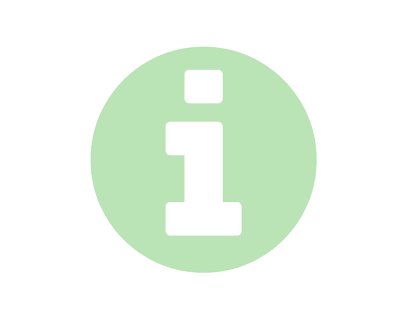 The following are quick facts and statistics that can be helpful to know.
The main point being so you have knowledge that recovery CAN HAPPEN and happens frequently….but frustratingly, it is unlikely to happen as quickly as you might have been hoping.

Based on hospital figures from 2012-2013, 725,000 people in the UK are affected by an eating disorder(15)  Although we know this will be higher as not all people with eating disorder are in hospitals. You are not alone.
It's estimated that 25% of people with an eating disorder are male (NICE 2017).
Research indicates that early intervention for eating disorders improves outcomes! We know that when a young person received FBT for anorexia within the first 3 years of the illness developing there is a greater chance of recovery.(16)(17)
It's thought that the average duration of anorexia is 3 to 7 years(18)(19). This is not to say a person will remain critically unwell for this period of time! But they may have eating disorder thoughts and remain in a state of partial recovery for a period of time.
Weight recovery can happen within 6 months to a year of treatment, however it can take a further year or longer for eating disorder thoughts and distortions to stop(18)
The average length of duration for bulimia is 5 years(20)
RECOVERY CAN HAPPEN! If this has hit you hard, perhaps try the section under 'Recovery' on "hope".
The following "hard facts" below have been contributed by parents and carers whose loved one is in recovery or recovered from an eating disorder. They wanted you to know these facts so you had a realistic view of the recovery journey. They wished they had known these when they began their journeys with their loved one.
Recovery is a rollercoaster, not a straight path. There will be bad weeks and even months. There will be a good day, followed by more bad days, then a few good days, then better days with occasional bad days and moments.
You will have to make sacrifices – your life may have to be paused for a moment but that doesn't mean you stop looking after yourself.
You might have to take time off work.
Is there are unspoken dread that is disarming you? Perhaps it's stopping you really pushing you to challenge the eating disorder because "at least your loved one is eating something even though you know it's not enough". What is the worst thing that can happen? What are you scared of? – get it out in the open. Is it the fear your loved one will die? Is it the fear that if you challenge your loved one, they will hate you forever? Get it out there and say it. So what can be done to prevent this?! The worst of the worst is rare. You can get through this.
This will cause a strain on your relationship with your partner/those around you. Make sure you put time aside to spend time with each other, even if it is for 20 minutes.
A person CAN recover BUT it will take a long time and lots of work.
FBT and other treatment is scary but it can be your support network.
FBT (6 to 12 months) is a long process but an eating disorder is longer. FBT will squash it, make it more manageable, you will start to feel more confident.
There is no quick fix and no magic wand.
FBT = you'll find out about the way your family and child work –good and bad things but you will be able to talk more…as may any therapy  you or your loved one are involved in!
It is a constant everyday battle that gets a little easier without you even noticing.
It can take up months to become weight restored. It will take even longer for the eating disorder thoughts to calm down/stop – usually a year after weight restoration. BUT it will improve from your worst day.
Recovery is more than just weight.
Click on the following link for an article that appeared in the New York Times, which was written by a Mum, Harriet Brown, whose daughter had anorexia. It has some hard facts in it but also a positive message underlying it. Article by Harriet Brown.