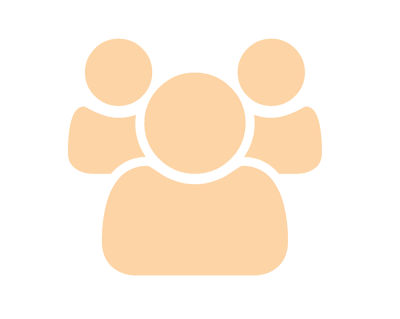 Siblings
An awareness of the impact on the siblings & how they may cope
All content provided by Dr Catherine Varnell – Clinical Psychologist – CAMHS with specialist interest in Siblings of people with eating disorders.
Siblings have been recognised in some research as an important resource in the support and recovery of a young person with an eating disorder. However, their role and wellbeing needs to be considered, as some research has made suggestions that siblings can be impacted by their sibling's illness. This can include poorer reported quality of life, family relationship conflict, disruption to family mealtimes and outings, mixed and confusing emotions (e.g. anger, guilt, sadness. worry) at trying to understand the eating disorder and things their sibling may say or do, as well as impacting on their social and school life and time with their parent(s).
Siblings may also feel at a loss and helpless at times during the course of the illness, and some may try and take more responsibility for their sibling's recovery (e.g. trying to get their sibling to eat, 'monitoring' their sibling at school, eating more food themselves than they wish to at family mealtimes, not doing sport/exercise any more themselves, not knowing what topics to talk about or not, declining social events to be there with their sibling etc); therefore, considering a clear role for a sibling may be important. Adolescent aged siblings have also commented in interview based research that they wish to know more information about eating disorders and the treatment, or may have misconceptions that they need some help demystifying, as well as having the option to attend some therapy sessions if this is possible (this can often work particularly well if the family is engaged in Family Based Treatment -FBT). There is also some research suggesting that there can be positive impacts for siblings from having experienced a brother / sister having an eating disorder; this included, feeling they have developed more empathy, a better understanding of mental health, wellbeing and need for nutrition, and sometimes feeling closer to friends and family members they feel they have been able to trust during this journey).
Siblings may cope with what they are experiencing in many ways – there is no one right way. Some may try to continue as before – doing their hobbies/clubs, seeing friends. Others may try to seek respite – staying out of the house, eating at a friend's houses or other family members' houses instead, using distractions and not talking about it. Others will want to find out everything there is to know about eating disorders and recovery. Some siblings may find it easier to talk to friends or professionals; others will be okay speaking to parents. Some research has indicated siblings may worry about adding burden to parents already coping with their brother/sister's eating disorder and may not want to talk about how they are feeling, or express some of the more conflicted or negative emotion. This can sometimes mask how much awareness this sibling already has of the eating disorder or the impact it is having on them. Having permission to feel or ask anything and an outlet for what can be intense and confusing thoughts and emotions will be important.